Posted on April 14, 2019
Tags: fun things to do in orange beach, Things to do in Orange Beach
Orange Beach Travel Guide
We all agree that the number one attraction in Orange Beach Alabama is the beach, but this beach town has a lot more to offer. Our Orange Beach travel guide will help you plan the perfect beach vacation with things to do, places to eat and shop!
Orange Beach Things To Do
We have compiled a list of all the old favorites and additional activities that you may not have heard about yet. So without further ado, here is the list of all of the fun things to do in Orange Beach.
Deep-Sea Fishing Charter
Deep-sea fishing is a favorite pastime of Orange Beach locals and vacationers. Orange Beach has easy access to the Gulf through the pass, thus it is home to several charter companies and marinas. Red snapper season is short and changes every year, so be sure to check the dates for snapper season before you book your Orange Beach rental.
Of course you can always fish for other types of fish or catch and release, but snapper season is one of the best times to go deep sea-fishing . You can book your Orange Beach fishing charter here.
Dolphin Cruise
Nothing is better than spotting a school of dolphins dancing through the water. Your best chance at spotting a dolphin is a dolphin cruise, and you can book your Orange Beach dolphin cruise right here.
Jet Ski Rentals
Enjoy the Gulf of Mexico from your own jet ski rental. Book your Orange Beach jet ski rental here.
Golf at Kiva Dunes or Orange Beach Golf Center
Golfing at Kiva Dunes is a real treat for golf enthusiasts. Their 18 hole course is challenging and beautiful. It is a full service golf course with a club house and restaurant.
If you just want to squeeze in a quick game, check out the 9 hole course at the Orange Beach golf center.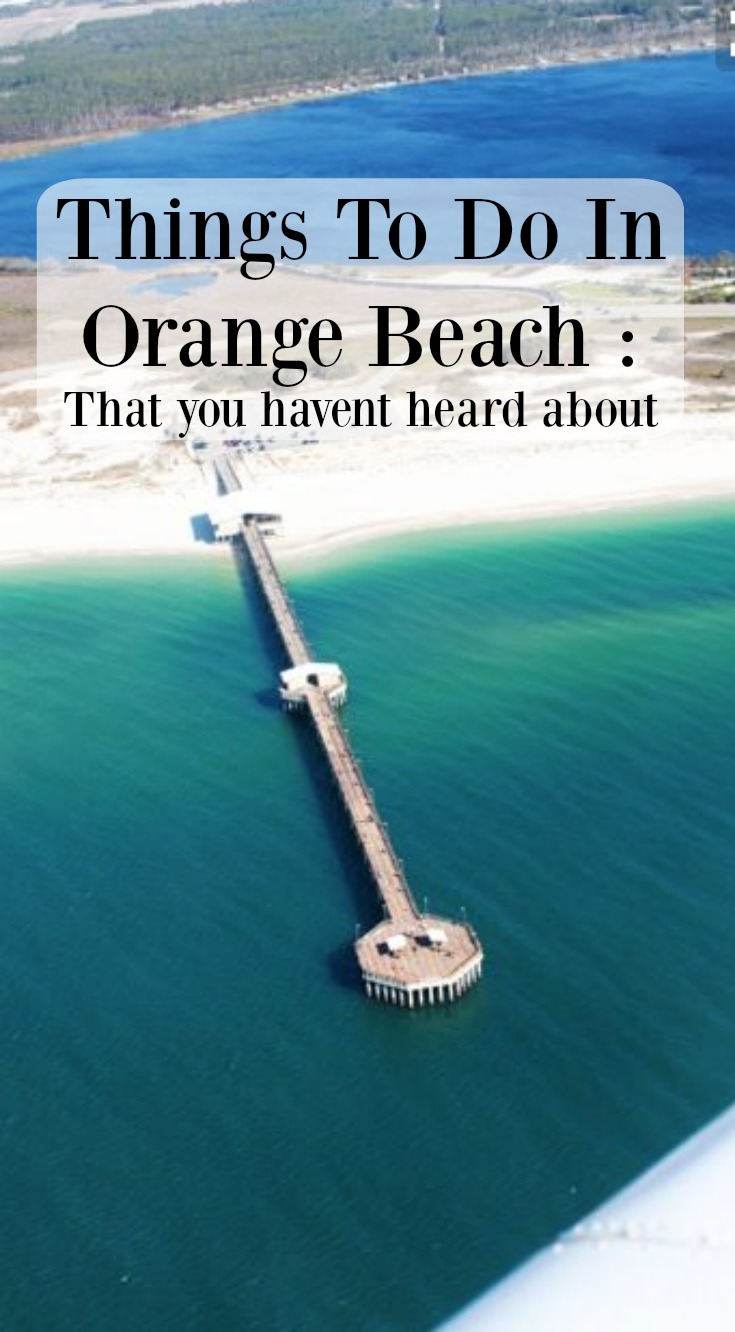 In addition to the old favorites, these are Orange Beach activities that you may not have heard about.
Pontoon Boat with a Waterslide
Take an afternoon off the beachside, and rent a pontoon for an afternoon on Ole River in Orange Beach. You can take the fun factor up a knotch, and book a pontoon boat with a waterslide.
The young and young at heart love this activity. There are tons of restaurants and back bay islands, like Robinson's Island to visit. Also, you have to visit Pirates Cove for a cheeseburger and bushwacker! Its a boaters favorite stop while vacationing in Orange Beach.
The Breakout Game at the Wharf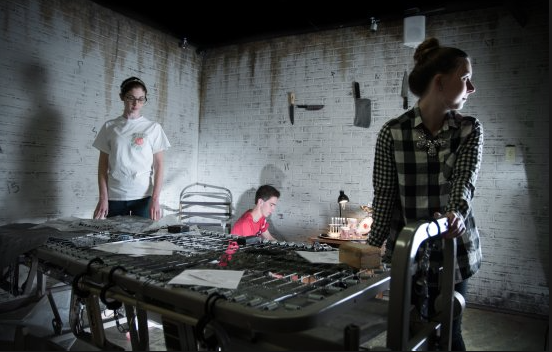 We think the Breakout game at the Wharf is a perfect rainy day activity. The Breakout is an escape game where you and your team members have an hour to break out of a room by solving clues and so forth. There are several different escape games to choose from, so choose wisely and have fun!
Pirate Ship Adventure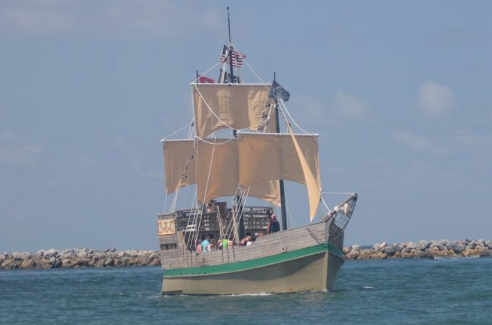 If you have kids in your group, the pirate ship is a fun thing to do in Orange Beach Alabama. In their own words : "Bring your young pirates aboard the American Star for a swashbuckling Pirate Adventure on Terry Cove in Orange Beach, Alabama."
The Pirate Ship was featured on the Travel Channel. We have taken our own little ones on a pirate ship, and they loved it!
Helicopter Tour
There is nothing more breathtaking than viewing Gulf Shores and Orange Beach from a helicopter. Book your helicopter tour here.
Orange Beach Places To Eat and Shop
The Wharf
Shopping and Dining at the Wharf
The Wharf in Orange Beach is the top shopping and dining destination for vacationers. There are a multitude of shops, a movie theatre, ferris wheel, and outdoor amphitheatre.
We personally recommend the women's fashion store, Lucca. We also recommend Villagio's restaurant at the Wharf.
The Gulf
The Gulf is one of Orange Beach Alabama's best restaurants, and it offers amazing views of the Gulf of Mexico.
Fishers
Fisher's Marina is located at the Orange Beach Marina. For daytime dining, enjoy the outdoor restaurant overlooking the yachts at the Marina.
For dinner, make a reservation for the upscale restaurant upstairs.
Flora-Bama Ole River
Flora-Bama Ole River restaurant is more than a restaurant, its a destination in itself. The children will enjoy the sandy beach overlookin Ole River, and the adults will enjoy the tasty cocktails! They often have live entertainment as well.
Anchor
Anchor restaurant in Orange Beach is one of our personal favorites. The food is to die for, and the views arent shabby either.
We hope you enjoyed our recommendations in this Orange Beach travel guide. We hope to see you soon in one of our Orange Beach condos or beach houses!
SaveSave
SaveSave
SaveSave