Posted on November 18, 2019
Gulf Shores Travel Guide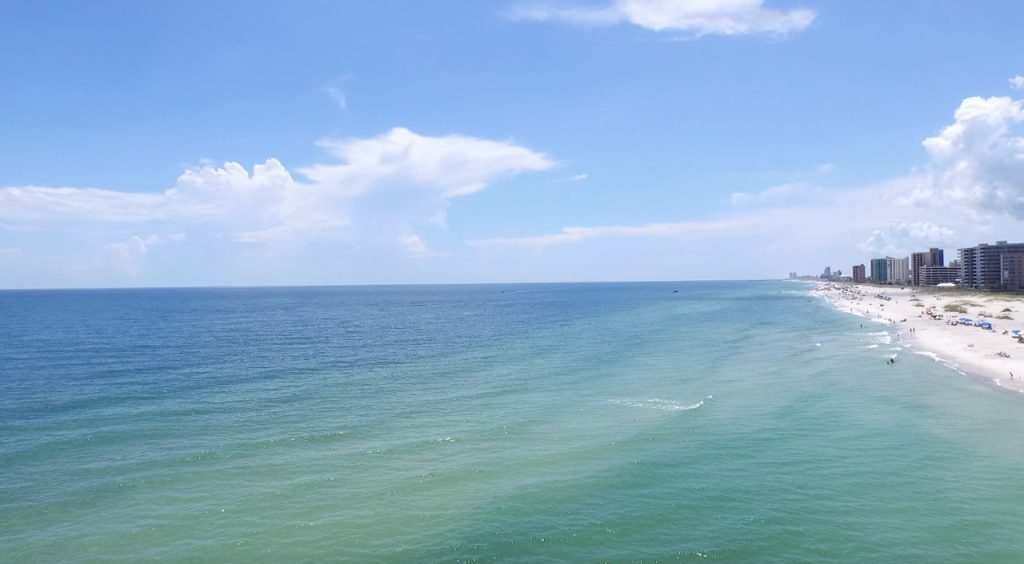 Gulf Shores Things To Do
Our Gulf Shores travel guide will help you plan the perfect day in Gulf Shores Alabama. We have you covered on where to stay, what to eat, and things to do! Check back often on this post, because we are constantly updating it to include the Best Things To Do In Gulf Shores Alabama.
Gulf Shores Water Sports
Gulf Shores is a mecca for Water Sports, and its one of the best things to do while on an Alabama beach vacation. Book one of these popular watersports activities :
1- Parasailing 
4- Paddle Board and Kayak Rentals 
Gulf Shores and Orange Beach Fishing
Fishing is another popular activity in Gulf Shores and Orange Beach. Browse our Fishing Charters and book your fishing experience today.
Don't forget to check Snapper Season dates as they are infamously short. You definitely want a chance to reel in one of the most sought after fish on the Alabama Gulf Coast!
Gulf Shores Shopping and Entertainment 
The ladies in the group may prefer to shop, and the Wharf shopping venue is conveniently located near Gulf Shores. Don't let the Wharf's Orange Beach address fool you, its just as close to the beachfront strip of Gulf Shores as Orange Beach.
We personally recommend the upscale women's boutique named Lucca. However, there are a lot of options to choose from. The Wharf also has some of the area's best restaurants, movie theatre, ferris wheel, and outdoor amphitheatre.
If you prefer bargain shopping, check out the outlets in Foley Alabama. The Foley Outlets are located on Hwy 59 and a short 10-15 minute drive from downtown Gulf Shores. 
Gulf Shores Helicopter Tours
Helicopter Tours have quickly become a popular activity in Gulf Shores and Orange Beach. Book your Gulf Shores helicopter tour of Alabama's beautiful coast here.
Dolphin Cruises 
Book a dolphin cruise for an almost guaranteed opportunity to view a school of dolphins dancing in the Gulf of Mexico. 
Gulf Shores Rentals
A perfect day in Gulf Shores begins with the best vacation rental, and our Gulf Shores Condos and Beach House Rentals are known to be the best.
Gulf Shores Condos 
Gulf Shores beachfront condos are a vacation rental favorite for families with children as they offer kid-friendly amenities. All of our Gulf Shores condos offer outdoor pools and most have many more amenities such as lazy river, waterslides, indoor pools and hot tubs. You can view and book online our 2, 3 and 4 bedroom Gulf Shores Alabama condos here.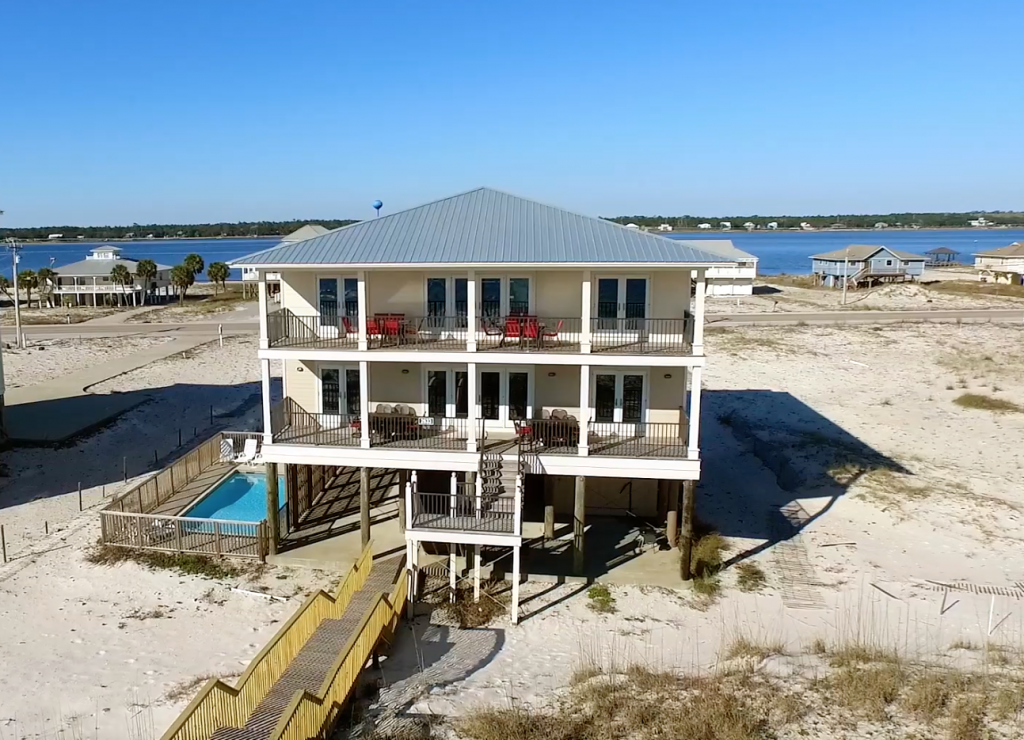 Gulf Shores Beach Houses 
Gulf Shores beachfront vacation homes offer incomparable convenience to the beach as well as options for large groups and families. Many of our Gulf Shores beach house rentals have private pools, and some even offer heated pools for the cooler seasons. We even offer a select few beachfront homes for weddings and other events. Our beach house rentals range from 3 to 22 bedrooms. Yes, we said 22 bedrooms! Call our Gulf Shores vacation reservation team for more information at 1-800-210-7914. If you are in the mood to just browse online, then click here to view all of our Gulf Shores beach houses for rent. 
Gulf Shores Beach Equipment 
Once you have booked the ideal Gulf Shores Beach House or Condo, its time to start planning your perfect day! A great way to start your day is set up beach chairs, and simply enjoy the main reason you booked a vacation to Gulf Shores in the first place! If you feel like pampering yourself, you can have someone else set up your beach chair and umbrella. You can book your Gulf Shores beach chair rentals right here.
Gulf Shores Places To Eat
Gulf Shores Kid Friendly Restaurants 
If you start to get hungry for lunch, Gulf Shores has many options to choose from. If you are with kids, we suggest Lu Lu's or the Hangout as they both offer an outdoor entertainment area for children.
The Hangout is located smack dab on the beach, and has a revolving list of fun activities for kids and adults alike.
Lu Lu's is located on the intercoastal canal, but don't let the non-beach location fool you. There is a sandy beach for the kids to play, a ropes course, arcade, and live music. LuLu's, owned by Jimmy Buffet's sister, is one of the most popular restaurants in Gulf Shores so be prepared for a wait! Luckily, they will keep everyone busy during the wait.
Gulf Shores Beachfront Restaurants
If you are "Adulting" or just want to eat at a local beachfront dive, then you should eat at the Pink Pony Club or Bahama Bob's.
Both restaurants offer for a tasty cocktails and unbelievable beachfront views. We hear the food is pretty good too. 
Gulf Shores Newest Local's Favorite Restaurant 
New in 2019, is a a great new restaurant named the Beach House. They have quickly become a local favorite because they offer quick service with fresh and healthy options. The atmosphere is pretty cool as well. You will definitely feel like you are at a friend's beach house! Check it out for yourself.
A perfect day in Gulf Shores always ends with a sunset on the beach!
We hope that our Gulf Shores travel guide helps you plan the perfect day at the beach.
SaveSave
SaveSave
SaveSave
SaveSave
SaveSave
SaveSave