Phoenix Condos
Discover our large selection of Phoenix Condos for rent in Orange Beach, Al. The Phoenix beach resorts are known for their exceptional amenities, beautiful views, and prime beach locations throughout Gulf Shores and Orange Beach. Book your Alabama beach vacation today!
---
Phoenix Condos Orange Beach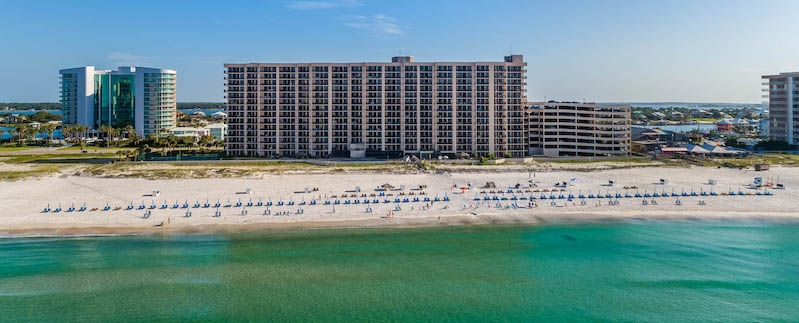 Price Per Night From $150.00 to $900.00
For luxurious comfort on the gorgeous white beach sands of Orange Beach, Alabama, you can't do better than a Phoenix condo rental. Our condo rentals are available in one-, two-, three-, and four-bedroom floor plans and feature amenities like pools, tennis courts, lazy rivers, fitness centers, indoor and outdoor pools, hot tubs, and more! Each of the Phoenix vacation rental condos has something special to offer, and they all include the comforts of home. Our rentals come with full kitchens, washers, and dryers, and linens. Guests will also enjoy the spacious balconies overlooking the Gulf of Mexico or Ole River depending on where you stay.
---
Commonly Asked Questions
Which Phoenix Condo Has A Lazy River?
Phoenix on the Bay II, Phoenix West, Phoenix West II, and Phoenix Orange Beach condos all have a lazy river.
What Is the Newest Phoenix Condo in Orange Beach?
Phoenix Orange Beach is the newest of all Phoenix Resorts in Orange Beach, Alabama. The property features luxurious beachfront condos, a lazy river, waterslide, outdoor pools, and more!
What is the Best Phoenix Condo in Orange Beach?
Phoenix West, Phoenix West II, Phoenix Orange Beach are the newest, largest, and generally considered the best Phoenix condos, but they are also the most expensive. Ultimately, the best Phoenix condo is the one that fits your taste, budget, and needs!
---