Explore Vacation Rentals in
ORANGE BEACH
GULF SHORES

Prickett Properties has provided unforgettable vacations on Alabamas' beaches for over 18 years. We are a top-rated, family-owned Orange Beach Vacation Rental Company with hundreds of rentals at the area's top resorts and beachfront locations.
Our local customer service and maintenance staff work around the clock, so our guests can relax and enjoy their vacation while we handle all the details. Unfortunately, you can't book a Gulf Shores or Orange Beach vacation rental at VRBO or Airbnb with confidence that you will receive excellent service as you will with Prickett Properties. We are locally owned and operated with 5-star customer service reviews.
So browse our huge selection of Gulf Shores, Fort Morgan, and Orange Beach rentals, including condos and beach houses, and book an Alabama beach vacation with Prickett Properties today!
Our Orange Beach vacation rentals are dotted across Alabama's 32 miles of sugar-white beaches overlooking the Gulf of Mexico. Whether you rent a beachfront condo or house, your stress will melt away at the sound of the ocean waves rolling into shore while your toes sink into the sugar soft sand.
Alabama's beaches are the initial draw for vacationers, but there is so much more in store!
Orange Beach also has award-winning seafood restaurants, quaint boutiques, music festivals, hiking trails, biking trails, countless fishing charter boats, lively marinas, and back bay boating activities. Does a double-decker pontoon with a waterslide sound like a good time? Yeah, it does to us too.
Orange Beach Alabama is still a secret, and we are happy to keep it that way. We prefer to keep the crowds small and the wow factor big. So book quick, and please keep our well-kept secret with close friends and family.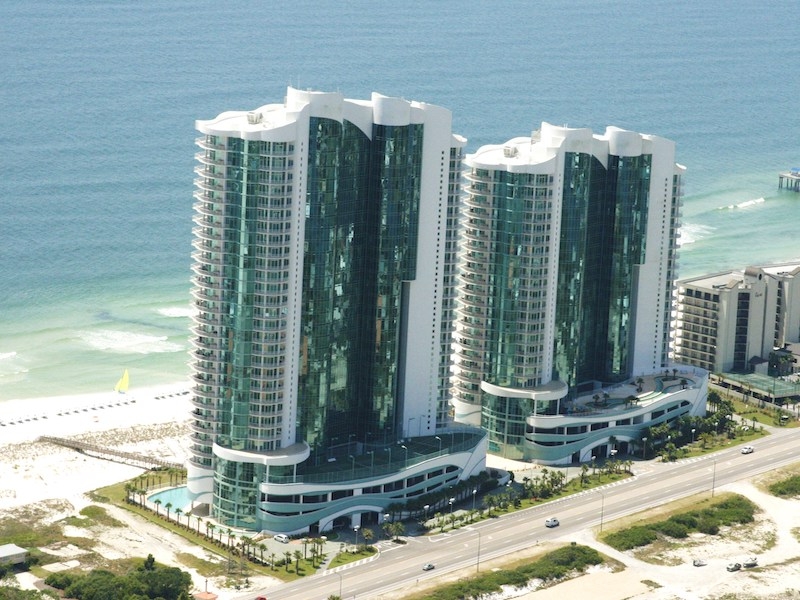 If you're looking for a Gulf Shores vacation rental, we've got you covered. We have everything from large beachfront houses and condos to gulf-view rentals within a short walk to the beach.
Our Gulf Shores condos on the beach and Gulf Shores beach house rentals are a popular choice for vacationers. Our Gulf Shores house rentals often book a year in advance, especially the beachfront houses with private pools.
Like Orange Beach, Gulf Shores, Alabama, is an incredible vacation destination with beaches, restaurants, shopping, PGA graded golf courses, amusement parks, water parks, and an undeniable southern charm. So there's no wonder why the city receives over 3 million tourists each year.
Fort Morgan RentalsFort Morgan, Alabama, vacation rentals provide a chance to experience a completely different kind of beach life. With fewer than 800 people living in the town of Fort Morgan, and an average of 250 residents per square mile, Fort Morgan is one of the most unspoiled, uncrowded beaches you'll ever find. Also, Fort Morgan is home to two 18-hole golf courses.
Fort Morgan is located within a few minutes' drive to Gulf Shores, but it feels worlds away. The beaches are never crowded and genuinely unspoiled. We have beachfront Fort Morgan vacation homes and less expensive gulf-view beach houses within walking distance of the beach.
Popular Rental Searches