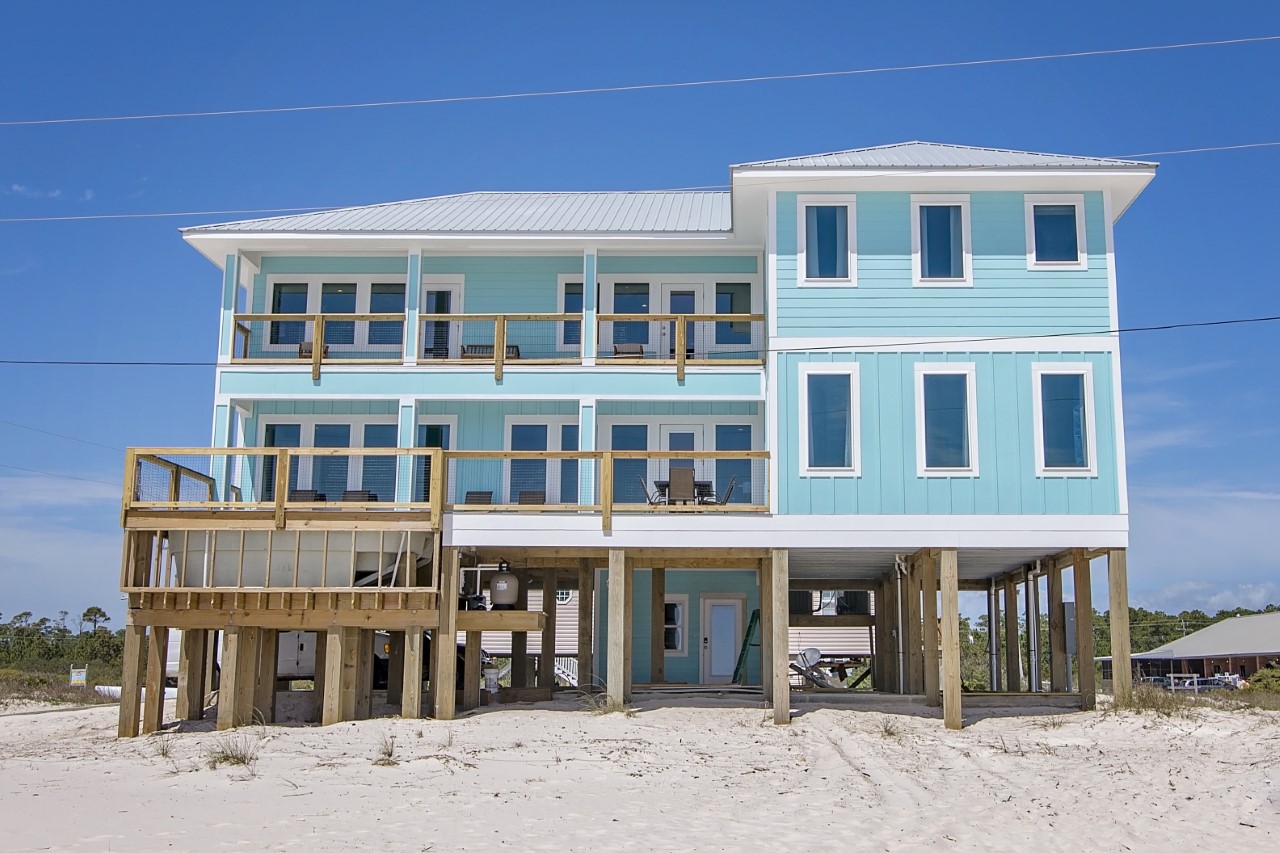 All Ours
All Ours
540 Our Road
Fort Morgan, AL
36542
All Ours is a gulf view beach house for rent in Fort Morgan, Alabama. This Ft. Morgan beach house offers unobstructed views of the Gulf of Mexico on the north side of a small neighborhood street. The pictures speak for themselves! This vacation home is perfect for families and large groups as it has 7 bedrooms and sleeps, 19 people.
There is also a 2nd living area on the house's second story, complete with shuffleboard and bar. This Fort Morgan, Alabama vacation home also has a private pool and easy access to the beach. You will enjoy the beauty of the Gulf of Mexico from the balcony as you spend a relaxing day with family and friends.

7

6.5

19
All Ours is a 7 bedroom Fort Morgan house rental with an unobstructed beach view and private pool.