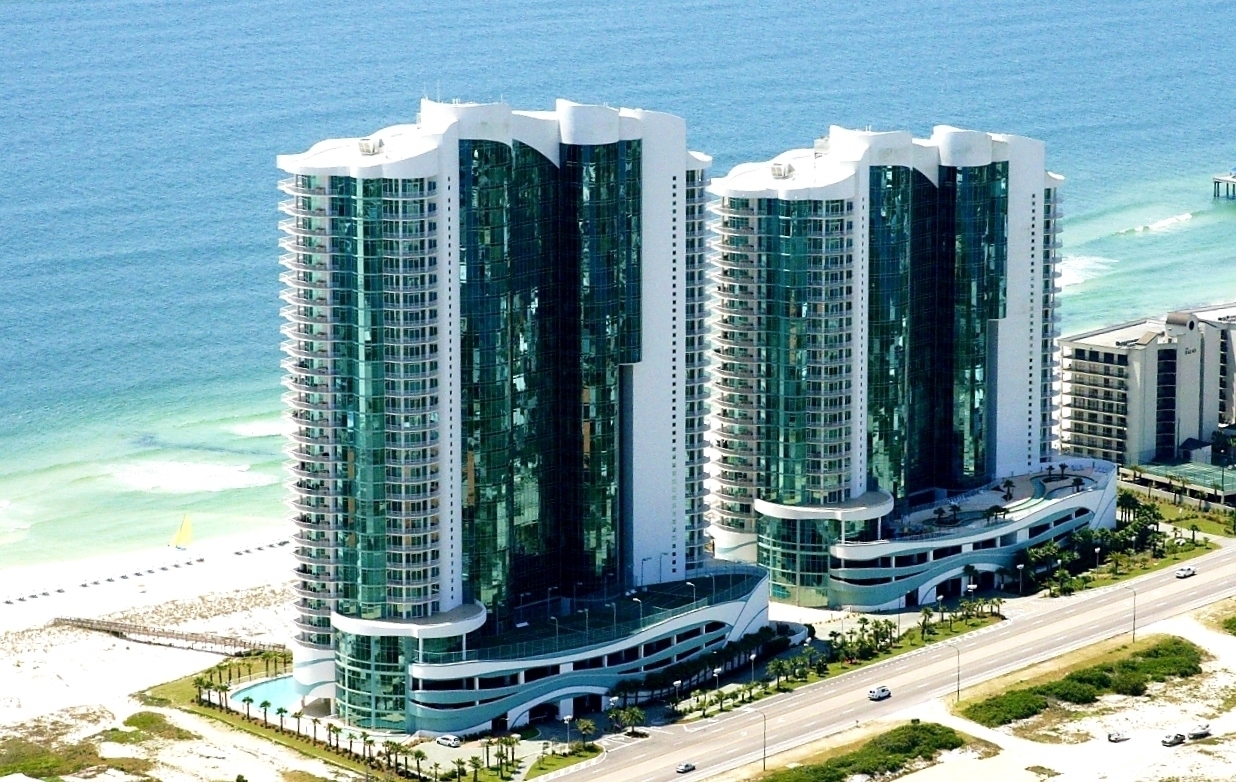 Turquoise Place
Turquoise Place
26302 Perdido Beach Blvd
Orange Beach, AL
36561
Turquoise Place Rentals
Turquoise Place rentals in Orange Beach are luxurious beachfront condos at Alabama's best beach resort. View our large selection of Turquoise Place condos at the best prices available. Turquoise Place condos feature expansive beachfront balconies with hot tubs and outdoor grills, state of the art kitchens, jacuzzi tubs, gas fireplaces, and breathtaking views of the Gulf of Mexico. Turquoise Place Resort is also packed with amenities such as a lazy river, indoor pool, outdoor pool, tennis courts, fitness center, spa, and much more!
Why Rent From Us?
Prickett Properties is conveniently located on Orange Beach Blvd within just a few minutes drive to the resort. Even better, our guests can check-in directly at the Resort itself. We provide 24-hour maintenance services for our Turquoise Place guests to ensure your vacation is perfect. Don't look any further than Prickett Properties for the best rates at Turquoise Place. Why pay more when you can get friendly, local customer service and the best prices!
*** PLEASE NOTE *** Hurricane Sally caused widespread destruction to our area as well as Turquoise Place. All occupancy (owners and rentals) have been suspended since September 16th, 2020. Turquoise Place will be opening for rentals on November 23rd, 2020 BUT PLEASE DO NOT EXPECT THE FULL TURQUOISE EXPERIENCE as construction and storm remediation will be ongoing until Spring 2021. ANYONE THAT STEPS ON SITE WILL HAVE TO SIGN A HAZARD WAIVER RELEASE stating you understand the risks of staying at Turquoise Place during our recovery process.. There will be NO AMENITIES (no pools, saunas, hot tubs, grills, lazy river, tennis court, etc. access) and NO BOARDWALKS (they blew away). Construction will take place 7 days a week from 8 am to 8 pm so expect LOUD construction noises and lots of workers/machinery. Some of the construction hazards include -
- Broken glass, even in grassy areas and hallway carpeting
- Uneven pavers
- Barricades blocking off hallways, sections of hallways and lobbies, pool decks and some outdoor areas
- Construction materials, including supplies, fencing and equipment
- Construction debris, dust, etc.
- Falling items from above (mainly glass as it is being removed)
- Reduced visibility entering and exiting the property, as well as reduced lighting outside
- This is not a complete list.
We want you to have the best possible vacation and we also believe in full transparency, so hopefully this update will help to ensure we all are on the same page. We will be updating this as soon as new information becomes available.
****************************************************************************************************************************