Orange Beach Al Snapper Season Extended
Posted on September 16, 2013
Tags: orange beach snapper season
Orange Beach Snapper Season Extended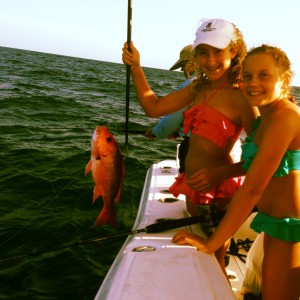 There is good news for Orange Beach Alabama deep sea fishing enthusiasts. The Orange Beach Alabama Snapper Season is extended to include the first two weeks in October.
Honestly, there is no better time to go deep sea fishing than the fall. The weather is perfect, and the Orange Beach Al summer crowd is gone. The snapper holes will be producing some amazing catch!
Book an Orange Beach rental so that you can enjoy the extended Orange Beach Al snapper season.
If you are looking for Orange Beach rentals that have boating access and boat slips, check out the Bella Luna or Caribe Resort. If you want a very affordable option for an Orange Beach rental that has a boat slip then take a look at our Dolphin Harbor rental.