Gulf Shores Shrimp Festival 2013
Posted on September 25, 2013
Tags: gulf shores shrimp festival 2013
Gulf Shores Shrimp Festival 2013
The 42nd Annual Gulf Shores Alabama Shrimp Festival is taking place Oct 10 -13th 2013 at the Gulf Shores Public Beach. Don't miss out on this annual Gulf Shores and Orange Beach event! Prickett Properties still has a select few Gulf Shores and Orange Beach rentals available for the Shrimp Festival weekend.

The Gulf Shores Alabama Shrimp Festival has an impressive line of of musical acts including these headliners :
Friday at 8:30 PM  Black Jack Billy
Saturday at 8:30 PM Everclear
On top of the headliners there is a line up of local musicians that will make the Shrimp Festival a hit:
Dr. Zarr's Amazing Funk Monster (Thursday and Friday)
• The Tip Tops (Thursday)
• Sugarcane Jane (Friday)
• Jason Justice & Hung Jury (Saturday)
• And many more – including the "Shrimp Festival Idol" contest Saturday from 10 a.m. to noon on the west stage

The musical acts begin at 10am and end at 10pm beginning  Thursday Oct. 10th and ending Sunday Oct. 13 2013.
Shrimp Festival Idol will be an "American Idol" type competition where high school singers from seven local schools will compete in elimination rounds to find out who will become Shrimp Festival Idol. Scholarships will be awarded to the top 3 contestants.
There will be plenty of food vendors at the Shrimp Festival, including fresh local Gulf Shores seafood! 200 pounds of shrimp per day will be prepared by some of the area's best chefs of their award-winning recipes and given away for people to sample at different tasting times that will be posted on the outside of the sponsor tent. Can we say, WOW!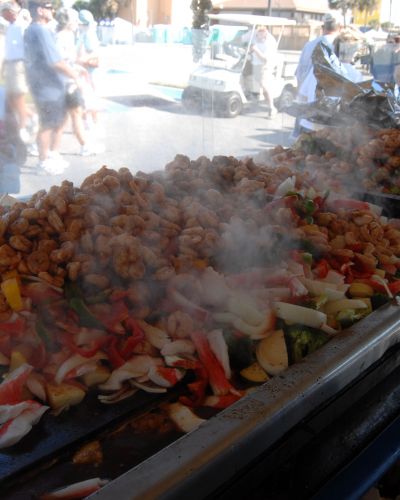 For the fitness enthusiast in the family, there will be a 5K and 10K race at this years Shrimp Festival. You can find out more about the race and registration on the local Gulf Shores Tourism website.
There will be a children's activity area again this year as well. Families can also enter the annual sand sculpture contest on Saturday, Oct. 12th. The children's art and activity village has been a hit among families in previous years, and make the Gulf Shores Shrimp Festival for 2013 an event that will please all ages of the family!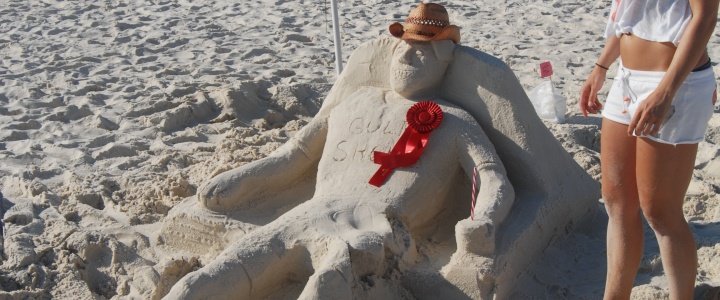 Don't forget that Orange Beach is a hop and a skip from Gulf Shores, so you can always book one of our Orange Beach condo rentals for the event and still be close!