Beach Club In Gulf Shores To Host Wine Dinners
Posted on October 1, 2013
Beach Club In Gulf Shores To Host Wine Dinners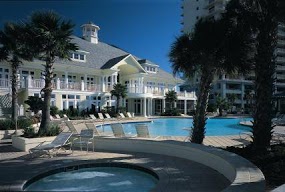 The Beach Club Resort in Gulf Shores Alabama will be hosting wine dinners the first friday evening of each month beginning October 3rd.
The Beach Club Resort's gulf front restaurant and Chef Brody Olive will host these informative and delicious wine dinners. The meals will consist of four courses that will be paired with wines from around the world. The cost will be $30 per person, and you can make reservations for the wine dinner by calling 224-3600.
For Beach Club rental reservations, you can click here to book online or call 1-800-210-7914. Note: you can make a dinner reservation for the wine dinners without staying at the Beach Club Resort. We have Gulf Shores rentals at several other locations that are also available for rent.
For more information on the Beach Club visit www.BeachClubAlabama.com