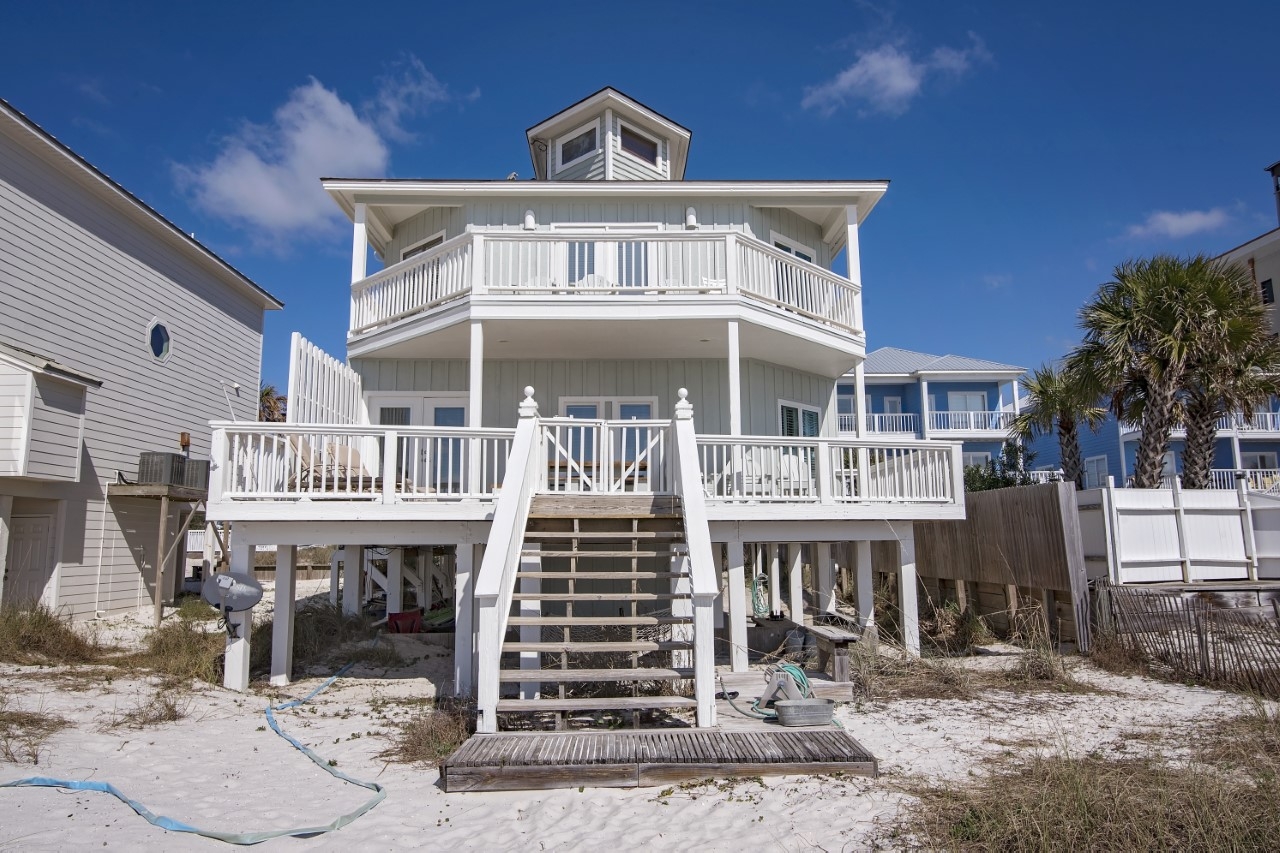 Halekai II
Halekai II
23322 Perdido Beach Blvd
Orange Beach, AL
36561
Halekai II is a beachfront Orange Beach, Alabama beach house rental with a private pool and 4 bedrooms. The house is pet-friendly with written approval (Please inquire prior to booking). Guests will experience the sun and enjoy beach views from two large decks overlooking the beach and ocean. Also, the vacation house has a lot of room for gathering in two living rooms.
Breathtaking scenes include the stunning white sand beaches and ocean to the South and a large private pool on the Northside of the house. Halekai II rests directly on the white sandy beaches of Orange Beach, Alabama, so you have easy access to the beach anytime. Halekai II is perfectly made for a family vacation or getaway.

4

4

12
Welcome to Halekai II, a beach-front Orange Beach House rental with four bedrooms and a private pool.